Avadian Credit Union
How we helped Alabama Telco successfully rebrand their
entire organization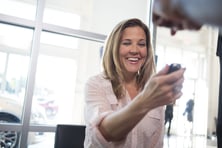 It's no small task recreating and
repositioning
a company more than
80 years old.
But Alabama Telco faced
a number of
significant hurdles to
new growth, and
in 2010 engaged
FitzMartin to rebrand
the credit union.
In this white paper you'll learn:
Why choosing the right name is harder than you think

How a new name/design creates a unique position in a mature industry with little differentiation between brands

What the greatest obstacle the company has faced in their brand re-launch is

Fill out the form to the right to download our brief case study. And if you are interested in speaking with someone about the lessons we learned from this project and how they might apply to your company, we'd love to talk. Reach out to us here and we'll get back to you within 24 hours.