Seeking a Project Manager to Join the FitzMartin Team
The Project Manager is the central hub of FitzMartin's business, its people, its clients, and its vendors (known as the FitzMartin family). FitzMartin manages projects with an agile mindset and a profit-based style. We have defined processes, though you will help us define and improve those processes to increase the efficiency and profitability of our firm.
The PM role is responsible for the successful production of all client work, but it is not your job alone. You will work with the owner of the firm, the Director of Client Services and the Creative Director to ensure success for everyone.
Your role is responsible for pricing, scheduling, organizing and communicating jobs to all stakeholders for each project. In addition, you will lead (with the CD) all quality control efforts to ensure that the work we produce meets our standards for excellence. So, you'll have a strong head for processes and a keen eye for detail. We expect that you will help us improve our own efficiency, by strengthening our internal processes as well.
This job is a balance of organizational skills, leadership skills and people skills. You need to know when to coax with honey and when to use the stick. You have excellent business acumen; you know which battles to fight and when to choose the pragmatic course of action. You are responsible, in large part, for the profitability of the firm, but you also must know how to protect critical client relationships as well.
You will work as part of the firm's leadership to ensure the health of FM's finances.
About FitzMartin
FitzMartin is a B2B sales and marketing consultancy, founded in 1992. For more than two decades and for hundreds of clients, we've applied the science of behavioral psychology and the art of design to help our clients add more, and more profitable, customers. We do that by aligning sales and marketing efforts around the way science says people make decisions. We're good at solving complex sales and marketing problems.
Measurable Points/Specific Metrics and Plan for 2020
Audit current processes and make recommendation for improvement in an effort to move
FitzMartin into an agile delivery framework; implement new processes

Project Management of 100% of all client work and internal projects, this includes weekly project
profit reviews, monthly clients profitability reviews and quarterly firm profitability review

Pricing: management of all estimating, pricing, margin, negotiating and models to obtain AGI and
net profit

Profit Based Management Efficiency: Projects are to be led in a profit goal mindset, where our
team works to achieve each project's profit goal, rather than only meeting deadline goals. While
deadlines are still important (if we make a promise to a client, we expect to deliver on that
promise), the main focus is on the project's profit.
Overview of Job:
Project management of all projects, internal and external
Resource management of FM staff and vendors to achieve project management goals
Client facing financial management, pricing, estimating, WIPs, billing, AR, AP
Job Description:
Oversee the resource management of staff and vendors - freelancers, printers, videographers, front and back end developers, talent, etc. and research freelancers and production vendors who can offer new production ideas and support.

Manage the scheduling and execution of projects with a PBME (Profit Based Management Efficiency) mindset, while confirming the correct people are aware of updates/statuses and that requests to the creative team are clear and include all needed input.

Work with Account Executives to build internal team's weekly work-to-dos and their associated time required to ensure all projects are on time, within budget, and prioritized to fit within the weekly availability of our resources.

Work with team to ensure projects are on track. Inclusive of consulting, retainer, inbound marketing, digital and broadcast media, development, etc.

Lead daily stand-ups and hold team accountable to their daily and weekly commitments (tasks completion, timesheet completion, etc.)

Understand the big picture of each client's financial status to make adjustments as needed; work with management to guide the firm to profitability.

Work with new business, account staff and industry pricing trends to accurately estimate projects and campaigns; work with internal staff to ensure budget expectations are established and met.

Liaison to the accountant for an understanding of project POs, miscellaneous expenses, etc.

Manage and produce all client invoices and vendor purchase orders.

Manage the billing schedule to communicate with the team what has and what still needs to be billed each month. Compare bills against estimates/agreements for each project. Create weekly AR aging report and follow up with clients as needed.

Work with outside broadcast media buyers and ensuring all invoices are accurate according to the approved media plans: IOs and POs; Manages all client talent renewals, price negotiations, estimating and renewing.

Research ways to expand the use of Workamajig in the billing and financial management areas to further improve our processes in this area.

Managing our IT resources. Inclusive of phones, URL renewals, web hosting, computer and email needs, printers, etc.

Provide business leadership, build office morale and lead the team towards project goals.

Manage internal quality control process, as well as participate in proofing, testing, review vendor work, attend print production runs, QA, client mandate review, etc. to ensure specs are accurate and met.

Oversee operations/admin (answer the phone).

Set up new clients, projects and vendors in internal tools.


Requirements:
Innovation mindset - the ability to see how to improve current processes, tools, documents, etc.
(small or large) to increase efficiency via time or money, client experience, etc.

Good at Tetris: problem-solving for time conflicts

Team-minded

Mentally flexible (can pivot from one project to the next at a moment's notice) and agile (Even
the best projects plan don't play out as anticipated. Our project manager will face hurdles in
keeping our project moving forward and on track and will need to be agile in identifying issues
and adjusting the project as needed to keep the project and team moving forward towards the
financial profit based management efficiency goals.

Able to keep multiple balls in the air and moving through the agency process

Priority setting for yourself and others

Background in marketing or web development in order to understand how long it takes to
complete tasks

Strategic-minded when developing budgets (what's fair to us and the client)

Able to identify multiple ways to conduct a project, accomplish a goal, solve a client's business
problem, etc.

Fantastic interpersonal communication skills (with team and client)

Holding people accountable, while supporting them to help get something accomplished -
internally and with vendors

Managing multiple projects and knowing the pulse of where people and projects are at

Constantly evolving, willing to change things and grow

Willing to roll up sleeves and do what the team needs to help get the project done

5+ years of experience in a project management/marketing role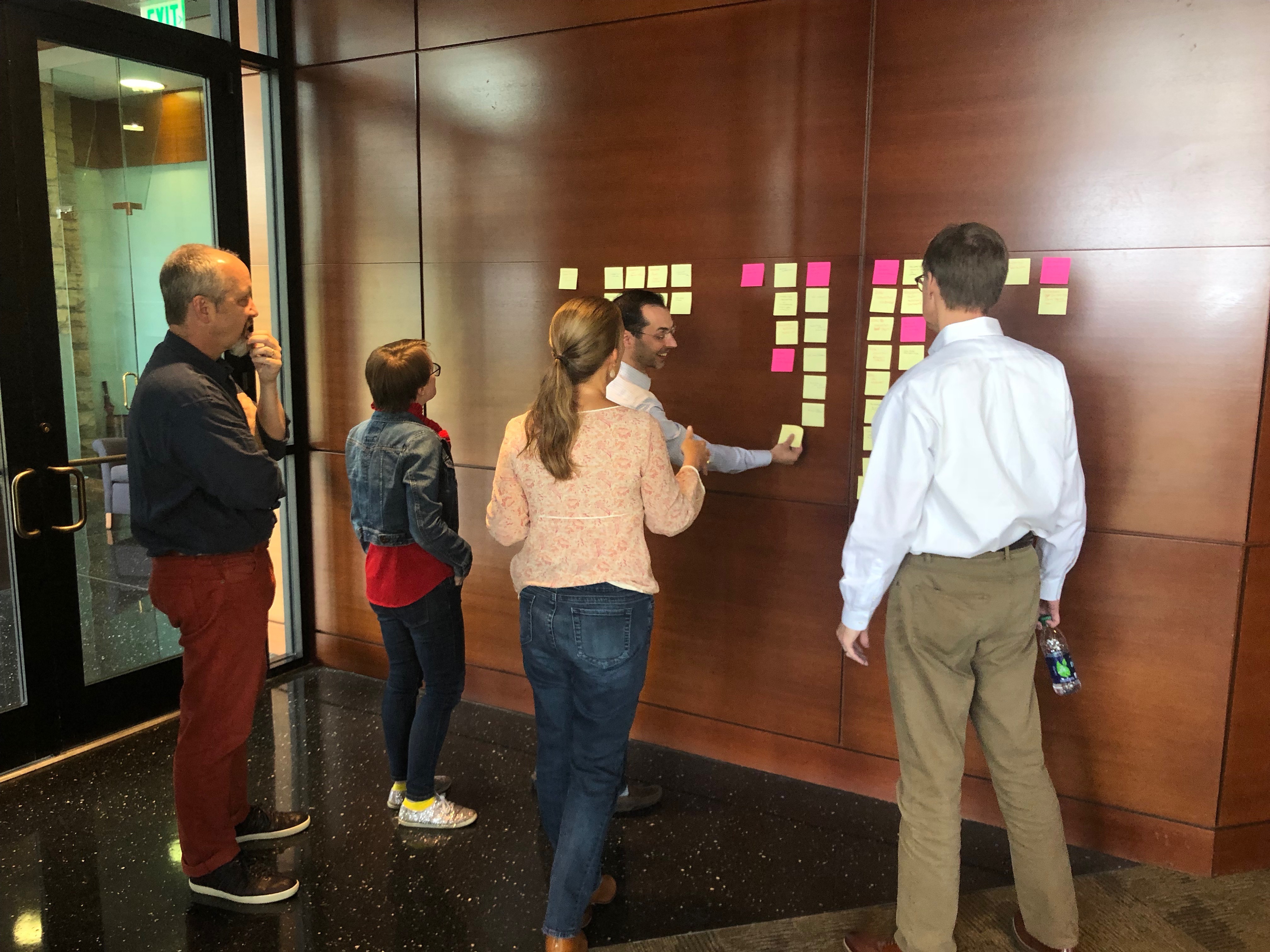 Tools:
Asana
Hubspot (Online certifications to be completed to acquire a foundational understanding of our project's components)
Workamajig
Google Drive
Additional tools as assigned (FitzMartin lives in an ever-evolving industry, so our entire team must be willing and expecting to continually learn new tools accordingly.) It's not that you have to do it, but you will be managing people who do. So you will need to understand it well to be able to lead the team.
Benefits:
Competitive salary
Insurance: BCBS (Health)
Vacation: We love for our employees to take time off for themselves and for their families. Days increase over time.
Sick leave bank.
FitzMartin Friday. The last Friday of every month is a half-day. Go home.
Personal volunteer days. This doesn't count toward your vacation!
Firm-wide service days. We love Freshwater Land Trust. Bring your boots.
Holidays: 9 paid holidays a year.